Our Drink Menu
We truly believe that a great beverage is a necessity with a great meal! Ask your server for a pairing recommendation, or request our in-house sommelier to help you choose the perfect beverage to complement your meal and your mood!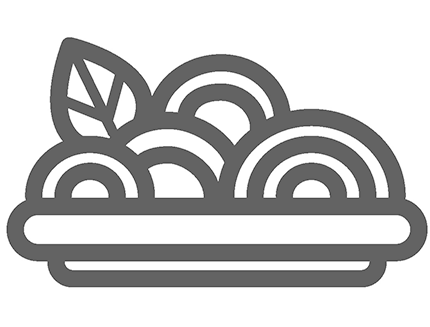 Bubbles
Domaine Bousquet – Argentina…8/12/31
Francois Montand – Brut – France…45
Avinyó – Brut Reserva – Cava, Spain…47
Corte Bianca – Franciacorta, Italy…84
Broc Cellars Love Sparkling (Pet-Nat) – Chenin Blanc – Paso Robles, California…80
Gaston Chiquet – NV – Blanc de Blancs – Champagne, FR…100
Cleto Chiarli "Vigneto Cialdini" – Lambrusco – Italy…51
Rose
Figuiere Magali – Provence, France…55
Hugl – Zweigelt – Niederosterreich, Austria…9/13/33
Peyrassol La Croix – France…48
White
Alverdi Pinot Grigio – Osco, Italy…9/13/35
Alois Lageder Pinot Grigio – Sudtirol/Alto Adige, Italy…80
Purato Catarratto/Pinot Grigio – Sicily, Italy…38
Ameztoi Hondarribi Zuri – Txakolina, Spain…13/19/45
Hanna Sauvignon Blanc – California…48
Babich Sauvignon Blanc – Marlborough, NZ…40
Cliff Lede Sauvignon Blanc – Napa Valley, CA…70
The Crossings Sauvignon Blanc – Marlborough, NZ…42
Canoe Ridge Chardonnay – WA…44
Au Bon Climat Chardonnay – Santa Barbara County, CA…61
Topiary Chardonnay – South Africa…60
Kovacs Chardonnay – Hungary…62
Jules Pierre Chardonnay – Macon-Villages, Burgundy, France…13/19/50
Billaud-Simon Chardonnay – Montée de Tonnerre, Chablis Premier Cru, Burgundy, France…87
C.V.N.E. Monopole – Viura – Rioja, Spain…52
Badenhorst Family Wines Secateurs – Chenin Blanc – Swartland, South Africa…45
Weinkeller Erbach Riesling –  Germany…24
COS Pithos Bianco Grecanico – Sicily, Italy…85
Loimer – Gruner Veltliner – Kamptal, Austria…47
Meinhard Forstreiter Grooner – Gruner Veltliner – Niederosterreich, Austria…35                 
Dr.Konstantin Frank Dry Riesling – Finger Lakes, NY…38
Kuentz-Bas White Blend – Alsace, France…44
Claude Branger Muscadet Sevre Et Maine – Loire Valley, France…40
Frore de Carme Envidia Cochina – Albarino – Rias Baixas, Spain…70
Red
Stemmari Pinot Noir – Sicily, Italy…38
Robert Sinskey Vineyards – Half Bottle
Pinot Noir – Los Carneros, Napa Valley, CA…45
Pike Road Pinot Noir – Willamette Valley, OR…13/19/50
Domaine Bouchard Pere & Fils Pinot Noir – Premier Cru, Beaune, Burgundy, France…85
Jean Paul & Charly Thévenet Gamay – Morgon, Beaujolais, Burgundy…77
Barista Pinotage – Western Cape, South Africa…41
Damilano Barbera – Piedmonte, Italy…65
G.D. Vajra Dolcetto D'Alba – Piedmonte, IT…5
E. Guigal GSM Blend – Rhone, FR….3/19/50
Michael Pozzan Annabella –  Cabernet Sauvignon –
Napa Valley, CA…13/19/50
Kaiken Cabernet Sauvignon –
Mendoza, Argentina…40
Etxea Cabernet Franc – Pickberry Vineyard, Sonoma Mountain, CA…80
Chateau Musar – Hochar – Red Blend – Bekaa Valley, Lebanon…74
Las Rocas Garnacha – Spain…30
Les Hauts de Janeil Syrah/Grenache – Cotes Catalanes, France…34
Robert Biale Black Chicken Zinfandel – Napa Valley, CA...78
Broken Earth Merlot – Paso Robles, CA…46   
Adelante Malbec – Mendoza, Argentina…36
Torbreck The Steading – G.S.M. Blend – Barossa Valley, Australia…78
Mollydooker Two Left Feet – Red Blend – Mclaren Vale, Australia…80
Girasole Sangiovese – California…36   
Francesco Versio Nebbiolo – Barbaresco, IT…95
Castell Del Remei Gotim Bru Segre – Garnacha Blend – Catalunya, Spain…13/19/50
Lopez de Heredia Vina Cubillo – Tempranillo Blend – Rioja, Spain…72
Rolland-Galarreta Tempranillo – Rioja, Spain…87
Camino Tempranillo – Ribera del Duero, SP…44
Ashes & Diamonds – Mountain Cuvee – Red Blend – Saffron Vineyard,
Mt. Veeder, Napa Valley, CA…90
Beer
Cider
Isastegi Sagardo Naturala
Basque Country, Spain…………………………..27
Draft Beer
WYOld West Bronc Buster Blonde………………….7
Roadhouse Wilson IPA……………………………….. 7
Rogue Newport Daze IPA……….…………………….7
Roosters Honey Wheat………………………………..7
Bottled & Domestic Beer
Stella Artois………………………………………6.00
Coors Light……………………………………….4.50
Coors Banquet…………………………………..4.50
Bud Light………………………………………….4.50
Budweiser………………………………………..4.50
PBR…………………………………………………3.50
Michelob Ultra……………………………………4.50
Canned Beer                   
Snake River Brewing Pale Ale…………………..6
Snake River Brewing Jenny Lake Lager……….6
Bell's Brewery Oberon – Wheat Ale………………6
Melvin Brewing Melvin IPA…………………………7
Oskar Blues Dale's Pale Ale………………………….7
Boulevard Tropic Slam Tart Island Ale………..6.50
Upslope Rocky Mountain Kolsch…………………….6
Black Tooth Saddle Bronc Brown…………………..6
Odell Brewing Mountain Standard IPA………….7
Dogfish Head Hazy-O! IPA…………………………..7
Lagunitas Little Sumpin' IPA…………………………7
Odell Brewing Sippin' Pretty Fruited Sour………7
Craft Cocktails
Humo and Mirrors
Espolon Reposado, Del Maguey Vida Mezcal, Cilantro, Mint, Pinot Grigio, Butterfly Pea Tea
13
The Greatest Story Ever Told
Great Grey Gin, Grapefruit-Jalapeño Shrub, Bruléed Grapefruit
12
Don't Ration the Passion
Cashew Washed Jefferson's Bourbon, Passionfruit, Egg White, Lemon, Lime
14
Tall in the Saddle
Woodford Reserve Rye, Carpano Antica, Averna,Torched Rosemary
12
Wind River Mule
Jackson Hole Still Works Vodka, Lime, Honey, Ginger Beer, Huckleberry
11
A Sesame Seed Walks Into A Bar

Tahini Washed Hendrick's Gin, Manuel Atxa Vermouth, Lemon, Egg, St. Germain
13
Irish Painkiller
Coconut, Pineapple, Orange, Jameson Black Barrel, Nutmeg, Painkiller Popsicle
12
Peachy Keen
Sparkling Wine, Aperol, Peach Basil Bellini Popsicle
10
Frozé Colored Glasses
Espolon Blanco, Campari, Orange, Lime, Agave, Strawberry Frozé Popsicle
13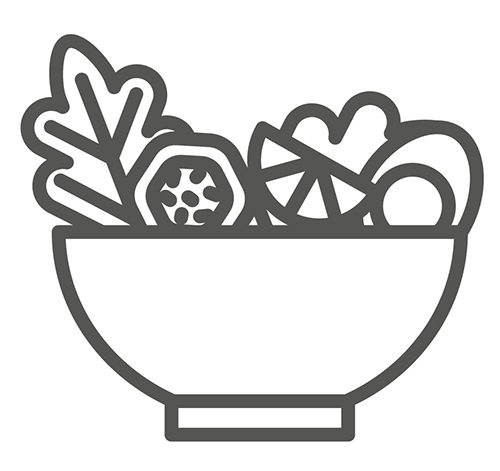 Visit Us
We are located in the back of the historic Lander Mill. Behind the Mill House.
Hours
5-9pm Tuesday-Saturday